February 5, 2021
Comfort & Care in Community Newsletter
Celebrating Our Villa Heroes
Gala comes home to the Villa!
After having cancelled the 2020 Gala due to COVID-19, we are happy to announce that the Gala is back in 2021!
The Gala will look different from past years as we celebrate St. Joseph's Villa HEROES who have faced the pandemic head-on – staff, essential caregivers and our residents. For the first time in its history, the Gala will be held in our home at St. Joseph's Villa.
We are excited to share what we have planned. Stay tuned for an official announcement, and thank you for your continued support!
.
---
.
.

COVID-19 and Vaccination Update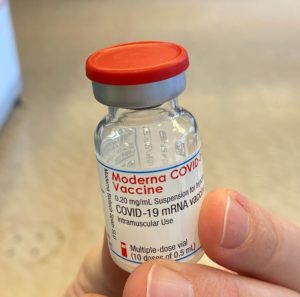 As we pass the one-year mark of the pandemic's onset, we look forward to the days when we can return to some level of normalcy.
Edging us closer to normalcy is the vaccination of our residents. Ontario's Ministry of Health has prioritized long-term care residents in the vaccine roll-out. As a result, St. Joseph's Villa is fortunate to have 381 residents already vaccinated.
We must still follow all public health infection control measures to protect our residents. We look forward to the day where we can welcome families back into our home. You are all missed!
.
.
---
.
Reserve your spot for our annual golf fundraiser!
..
.
.
Spring is around the corner, and it's almost time to dust off your golf clubs!
The Annual Anne & Neil McArthur Memorial is scheduled for October 5, 2021 at the immaculate Dundas Valley Golf & Curling Club. The tournament provides a great chance to play a fantastic golf course with great people for a great cause!
You'll have the whole summer to sharpen your game for the fall fundraiser, but registration will be filling up fast. To reserve your spot or be a sponsor for the tournament, please contact foundation@sjv.on.ca
.

.
---
.
.
Construction of Margaret's Place prevails through the frigid weather.
.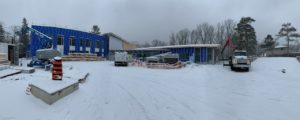 .
"Neither snow nor rain nor heat nor gloom" can stop the progress of Margaret's Place Hospice!
As we nudge closer to completion in June, we continue to see the vision of Margaret's Place come to life. Drywall lines the halls, ventilation systems weave through the rooms, and beauty reveals itself through the windows.
To provide care and comfort in Margaret's Place, St. Joseph's Villa Foundation continues to rely on support from the community. A Gift of Care can go a long way in sustaining much-needed programs and services at the Hospice.
.
.
.
.

.
---