SAVE THE DATE – THE VILLA GALA 2020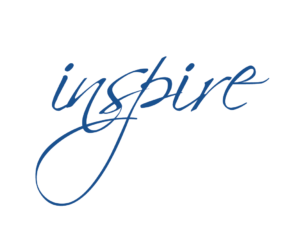 Friday, April 24th, 2020, join Honourary Chairs Joseph & Enza Mancinelli for the 19th Annual Villa Gala – INSPIRE – presented by LiUNA at the beautiful LiUNA Station.
The Villa Gala is our Foundation's major fundraising event of the year. Funds raised make it possible for the Villa to continue to serve the spiritual, emotional and physical needs of our long-term care residents and the most vulnerable in our community.
It has been said that those who lead inspire us. We are truly grateful to you who lead – not for yourselves, but to inspire others. We can't wait to celebrate with you!
Reserve your tickets early!
DONO D'AMORE – GIFT OF LOVE GALA
RECORD-BREAKING SUCCESS!
THANKS to your tremendous support and friendship, we broke records we only dreamed about!
On April 26, 2019, we wined, dined and entertained the most energetic, passionate, community-focused leaders in our community, who helped us to celebrate the Villa's 140th anniversary of caring for the most vulnerable among us.
Our Honourary Gala Chair Mr. Dino Trevisani, was joined by His Excellency Bishop Douglas Crosby, Dr. Tom Stewart, The Honourable Filomena Tassi and Gala Committee Chair Irene O'Byrne and a sold-out crowd for an evening of reflection & inspiration! 
We surpassed our goals, thanks to your commitment, generosity and love for St. Joseph's Villa residents, future patients of Margaret's Place Hospice at St. Joseph's Villa and seniors in our community who rely on St. Joseph's Villa!
THANK YOU FOR HELPING US RAISE $200,000+
Join us next year for the 19th Annual St. Joseph's Villa Foundation Gala!
Friday April 24, 2020 ~ Liuna Station
Honourary Chair ~ Joe Mancinelli
Vive La Villa
A sold-out, record-breaking success!
Celebrating our Foundation's 40th anniversary, guests flooded Liuna Station in support of St. Joseph's Villa for a soirée with all the style, flair and romance of Paris in springtime.
The evening was presented by long-time friends of the Villa Foundation, Taylor Steel. His Excellency, Bishop Douglas Crosby, Honourary Gala Chair, gave warm and deeply heartfelt remarks about the legacy that the Villa continues in our community and our exciting future of in caring for individuals and families with the opening of our new hospice in the fall of 2019. Maureen Ellis, our President & CEO, ignited the audience with her passion and powerful words of inspiration.
Past board members, political dignitaries, Villa staff, corporate partners, members of the medical community and friends of the Villa shared this historic moment and reflected on the impact and importance of caring for seniors during a commemorative video created by the talented team at Greening Marketing.
Gala Committee Chair Irene O'Byrne and her committee created an enchanting and unforgettable experience for guests. And there were a few surprises!
Our live auction nearly doubled in revenue thanks heated and nail-biting bidding wars over once-in-a-lifetime opportunities. Proceeds of the live auction go directly to support our hospice at St. Joseph's Villa
The high-end, designer gifts featured in our silent auction and raffle delighted the imagination.
The multi-talented award-winning John Ellison and his band entertained our crowds and had them dancing until well after midnight.
Thank you to all of our sponsors, donors, supporters and friends.
Most especially, we would like to recognize our major sponsors:
Taylor Steel & Taylor Chrysler Dodge, LiUNA Ontario Provincial District Council, LiUNA Local 183, AstraZeneca, CARSTAR, KPMG, Mathews Dinsdale LLP, Medical Pharmacies, Diocese of Hamilton, First Ontario & McCallum Sather Architects.
Thank you to Ancaster Mill & Pearle Hospitality, Barry's Jewellers, Chef Mel & Chantal Chamberland, Dino Trevisani & Ainsley Kerr, Kevin Martin Jewellers, Myles Travel Plus, Philip Lowry, Quatrefoil Restaurant, Sims Advertising, Via Rail, Vlasta Cameron, WestJet Airlines and many more!
Plans have already begun for 2019. This is one gala you won't want to miss!