February 19, 2021
Comfort & Care in Community Newsletter
Enhancing lives through community support
Dundas Legion gifts $15,000 for new bathtubs
The Royal Canadian Legion Branch 36 of Dundas has been a long-time supporter of the Villa Foundation. Thanks to its generous contribution through this year's Dundas Poppy Fund, we can continue to meet our residents' physical, emotional and spiritual needs.
Replacing two resident bathing tubs tops the list of urgent needs at the Villa. Bathing tubs are necessary to provide comfort and pain therapy for residents, ultimately optimizing their health and living quality.
The Legion has shown tremendous support to our residents, which includes over 30 veterans and spouses of veterans. We are incredibly grateful for Legion's ongoing support.
.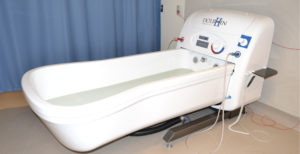 .
---
.
Beverley Yates appointed Manager of Margaret's Place Hospice
.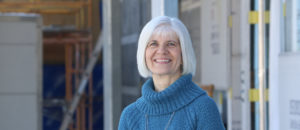 .
St. Joseph's Villa is proud to appoint Beverley Yates the Manager of Margaret's Place Hospice.
When the vision of Margaret's Place began to take shape, Beverley was naturally a part of the plan. With over 30 years in end-of-life care, she has journeyed with thousands of residents and families through the toughest of times.
Her passion for end-of-life care breathes through her years of service. And her work is something she doesn't take for granted. "It's truly a privilege and honour to spend time with someone in their final days and be by their side through that journey."
With Margaret's Place opening months away, Beverley looks forward to the care and comfort it will bring to the community. It's a haven of rest, tears, laughter and reflection.
Click here to read the full story
.
---
.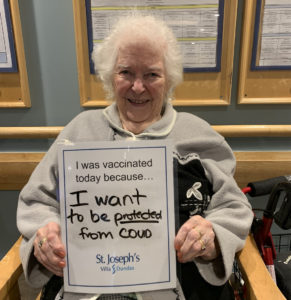 Residents receive their second dose of the COVID-19 vaccine
On Wednesday, February 17, the City of Hamilton's mobile vaccination clinic stopped by the Villa to give residents their second dose of the COVID-19 vaccine. Residents received the first of two doses 28 days prior, as per requirements of the Moderna vaccine.
Having residents vaccinated is a huge step forward in our fight against the COVID-19 pandemic. Thank you to all of our staff, essential caregivers, residents and families for your diligence and cooperation to keep our home safe.
Click here to learn more about the COVID-19 vaccine roll-out in Hamilton
.
---
.
#CommunityCare – Valentine's Day flowers for Villa staff!
.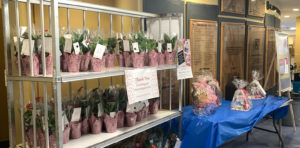 .
Thank you to the Dutchman Florist in Stoney Creek, who gifted our staff hundreds of beautiful flowers for Valentine's Day. St. Joseph's Villa greatly appreciates your thoughtfulness.
An additional thank you to Fairweather Brewing Company, Grain & Grit Beer Company, Shawn & Ed Brewing Company and Peter Mielzynski Agencies for their gifts to support our staff prize packages. Our lucky winners are excited to enjoy their treats!