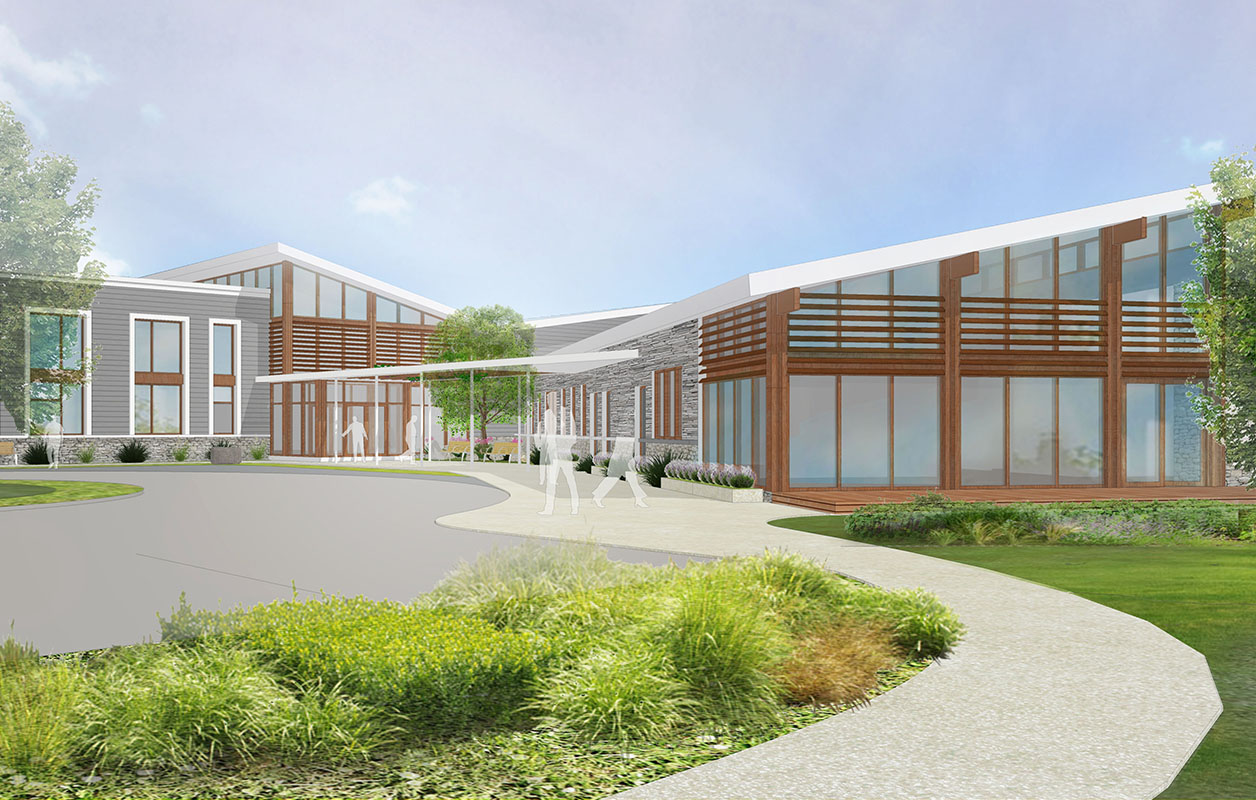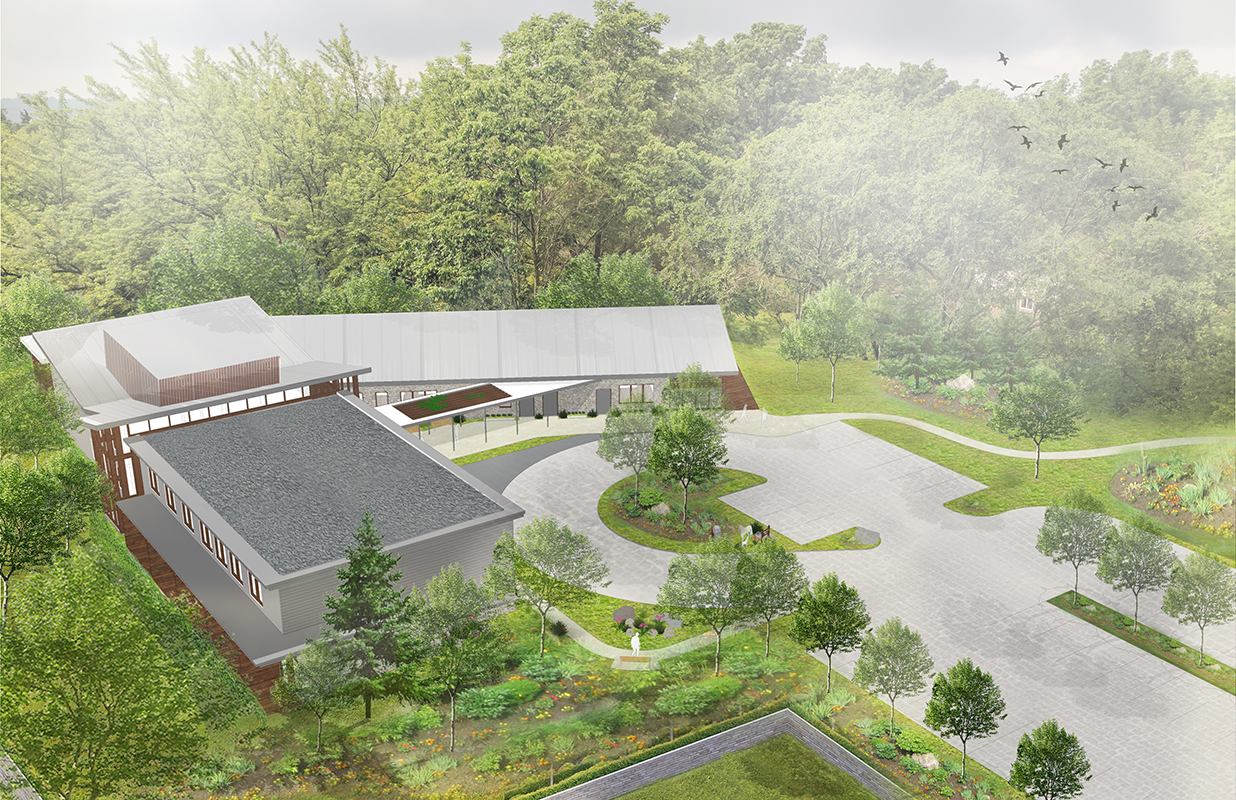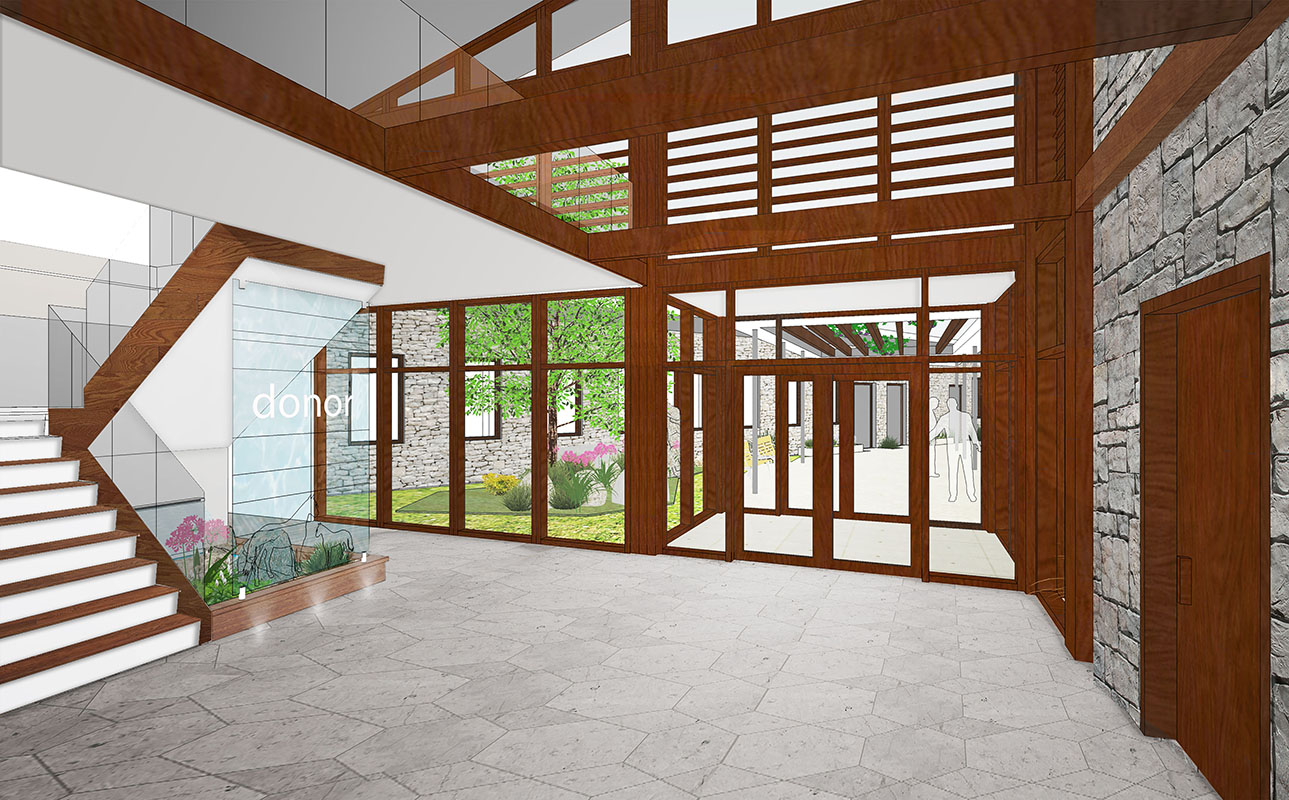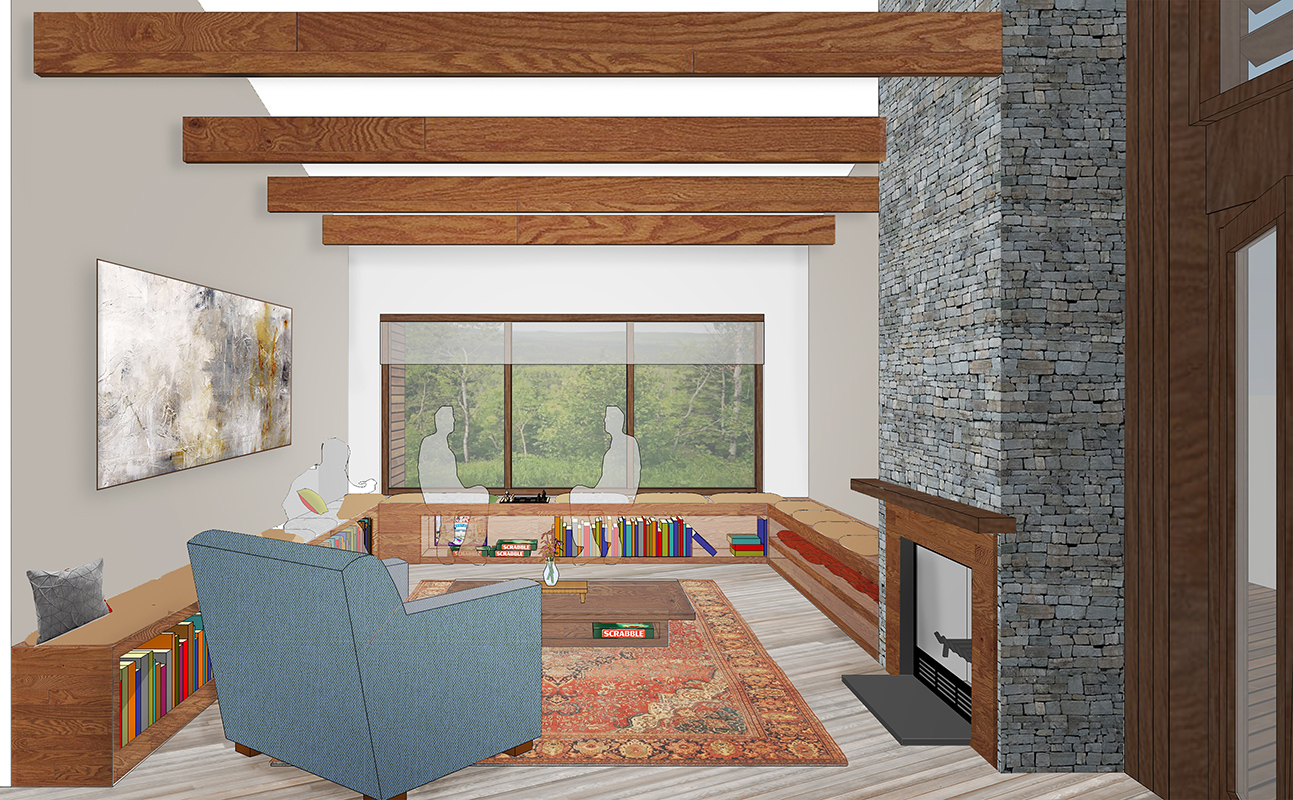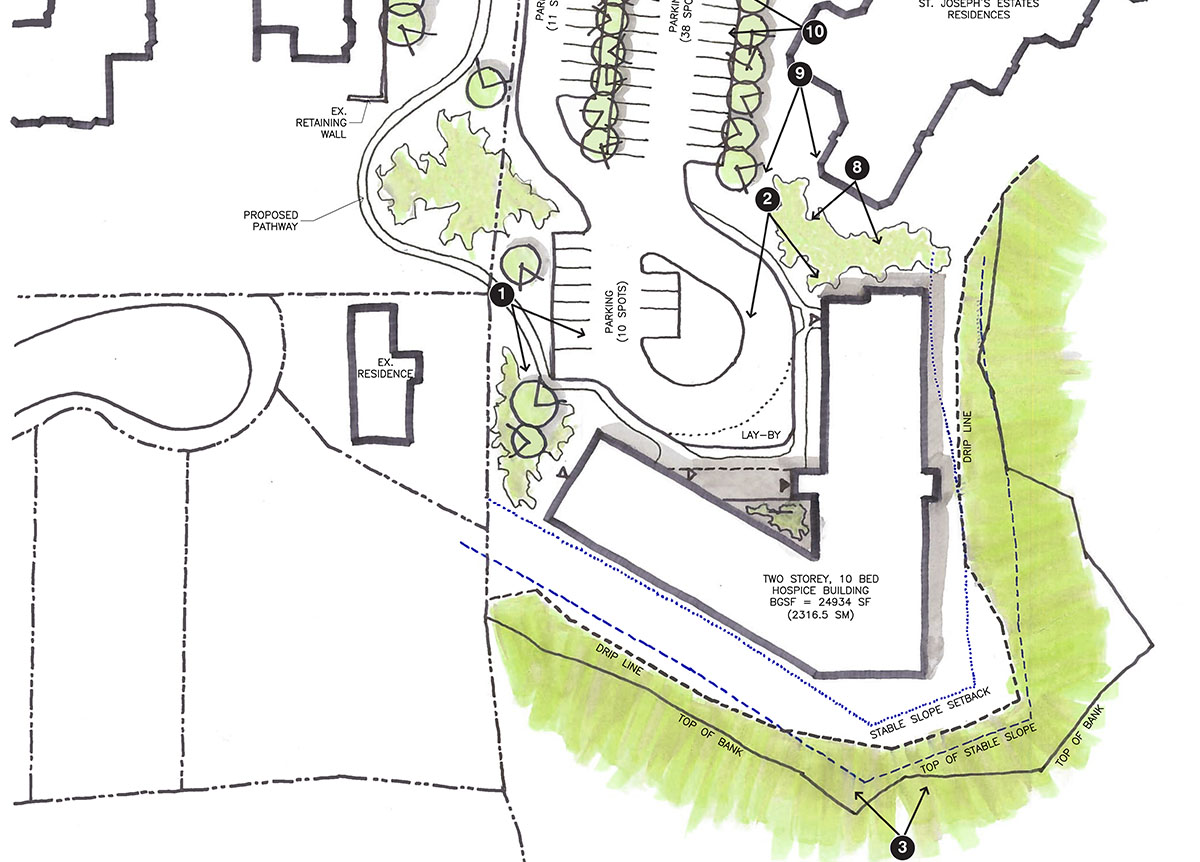 –
Renderings by mcCallumSather 
–
'It's about advancing end-of-life care for the hospices of tomorrow…'
The vision of Margaret's Place Hospice relies not only on the community support to raise funds, but also the mastery of those who were to design and build it. For these initiatives, St. Joseph's Villa relied on the expertise of local design firm, mcCallumSather.
mcCallumSather's architectural team is driven to design a more resilient world through the advancement of sustainable design; this was their mission with Margaret's Place Hospice. The team has designed our hospice to set a new standard of palliative care in the province with the careful consideration of every detail and element.
"Margaret's Place Hospice was an amazing opportunity to evolve and advance care," says William Neal, Principal, mcCallumSather. "We led with the mission to create a place that feels like a home for families, but with the healthcare elements that allow workers to provide the highest level of end-of-life care. It meant playing to the surrounding environment."
Grounded in nature
Nestled on the Spring Creek Ravine in the heart of Dundas Valley, the natural beauty of the surrounding landscape greatly inspired the design of Margaret's Place Hospice. The hospice's interior reflects its surrounding environment, giving it the home-like feel that is so essential for the comfort of families and residents.
"We made it a priority to accentuate this hominess," says William. "We focused on natural textures and materials, and features like floor-to-ceiling windows to highlight the beauty of the ravine and sunlight."
The natural materials have become a signature in the design of Margret's Place. Rustic Douglas-fir columns imported from British Columbia are prominent throughout the hospice and complemented by warm cedar accent ceilings in each common room. These earthy woods are contrasted by hand-cut and carved stone, forming walls and fireplaces throughout.
Advancing end-of-life care through design
Working closely with its partners at Mantecon and IBI Group, mcCallumSather next considered how they could use technology to advance the care and experience for residents and families. These considerations included individual controls for noise, light and temperature in each patient room with smart automation options, spa therapy with hydraulic tubs, private patios accessible by bed through extra wide doorways and electrical fireplaces in every patient and family room.
"For us, it's not only about providing the best care and environment for the residents and families of Magaret's Place Hospice but understanding how we can use technology as a tool to advance end-of-life care for the hospices of tomorrow," says William.
mcCallumSather's involvement with the development of hospice has been invaluable. As a local firm, the team's knowledge of the community and environment we are in has transpired into a hospice that is truly representative of our community. And a project of this magnitude is not something they take lightly.
"It gives me goosebumps just thinking about the impact Margaret's Place will have on the community," says William. "Everyone will experience this hospice in their own way, from residents and families to staff and volunteers. No matter the reason they are there, they will leave with a different perspective of end-of-life care. And that perspective will surely spread throughout the community."
.
From all of us at St. Joseph's Villa & Foundation, thank you, mcCallumSather for your phenomenal work and expertise on Margaret's Place Hospice. You have forever made an impact in our community and those we care for.
–
–Because of you, we have a Campus of Care! Your support goes toward making St. Joseph's Villa a better place for residents and their families, providing the necessary programs and services to enrich their lives. Give a Gift of Care today!
–
Margaret's Place Hospice update: