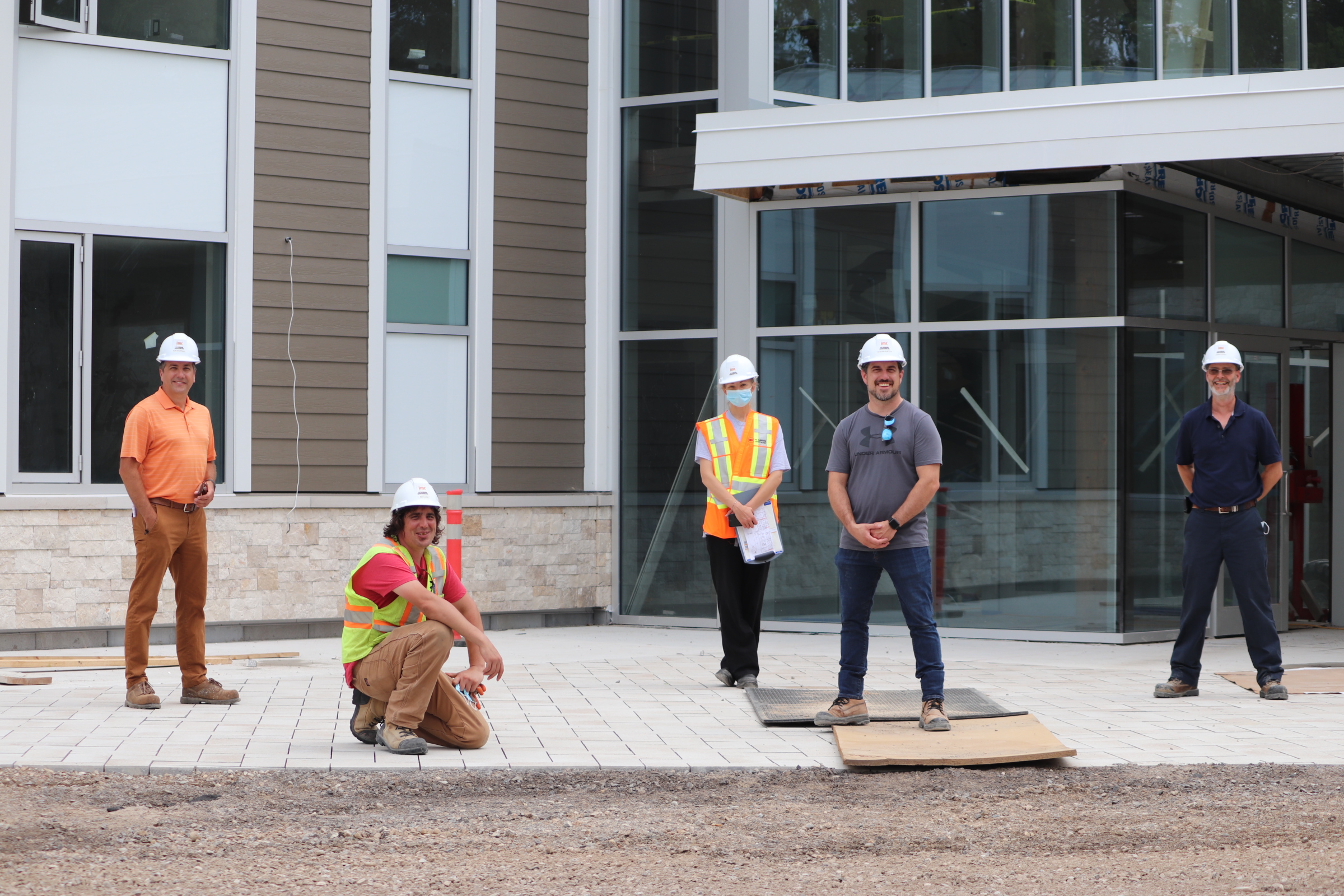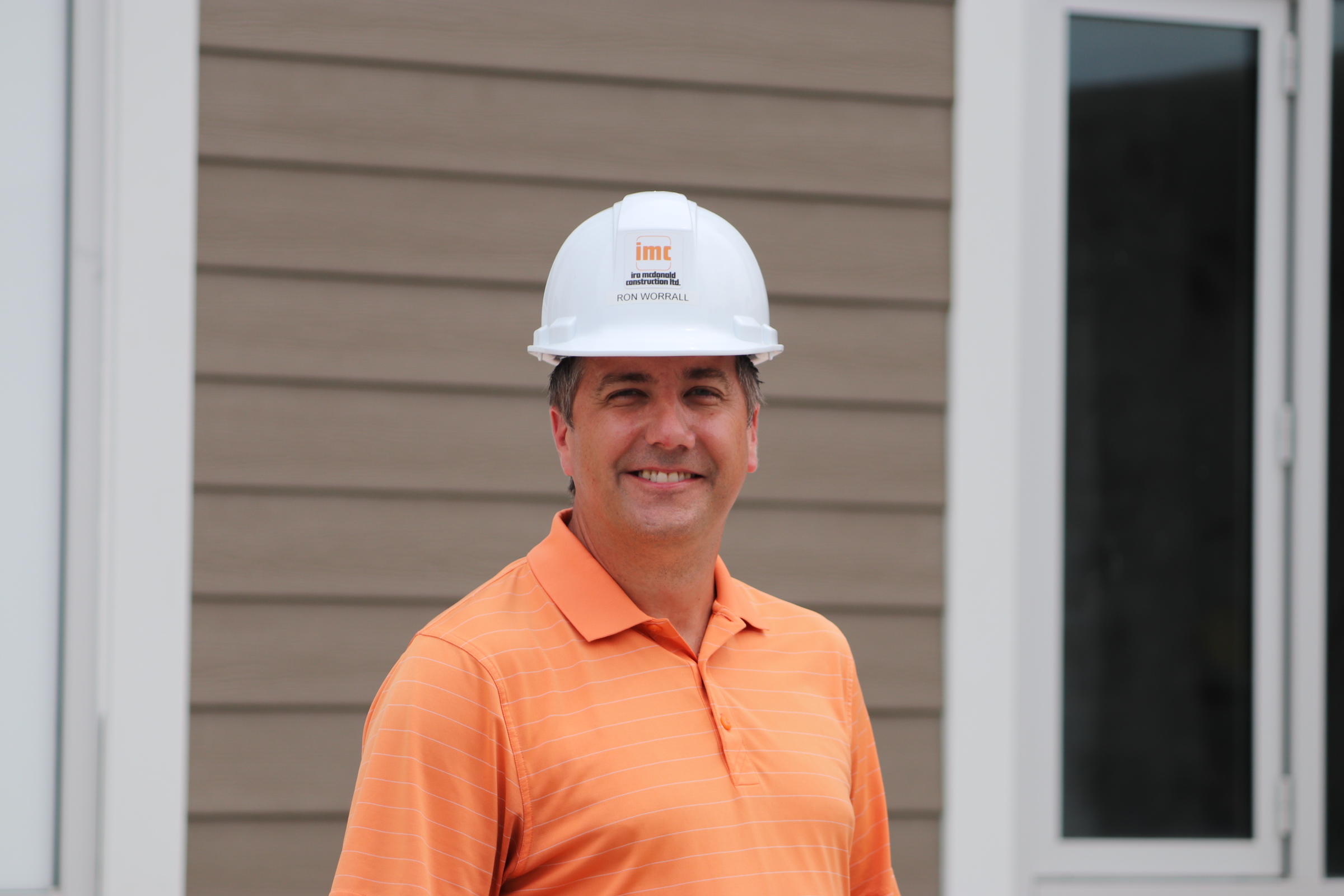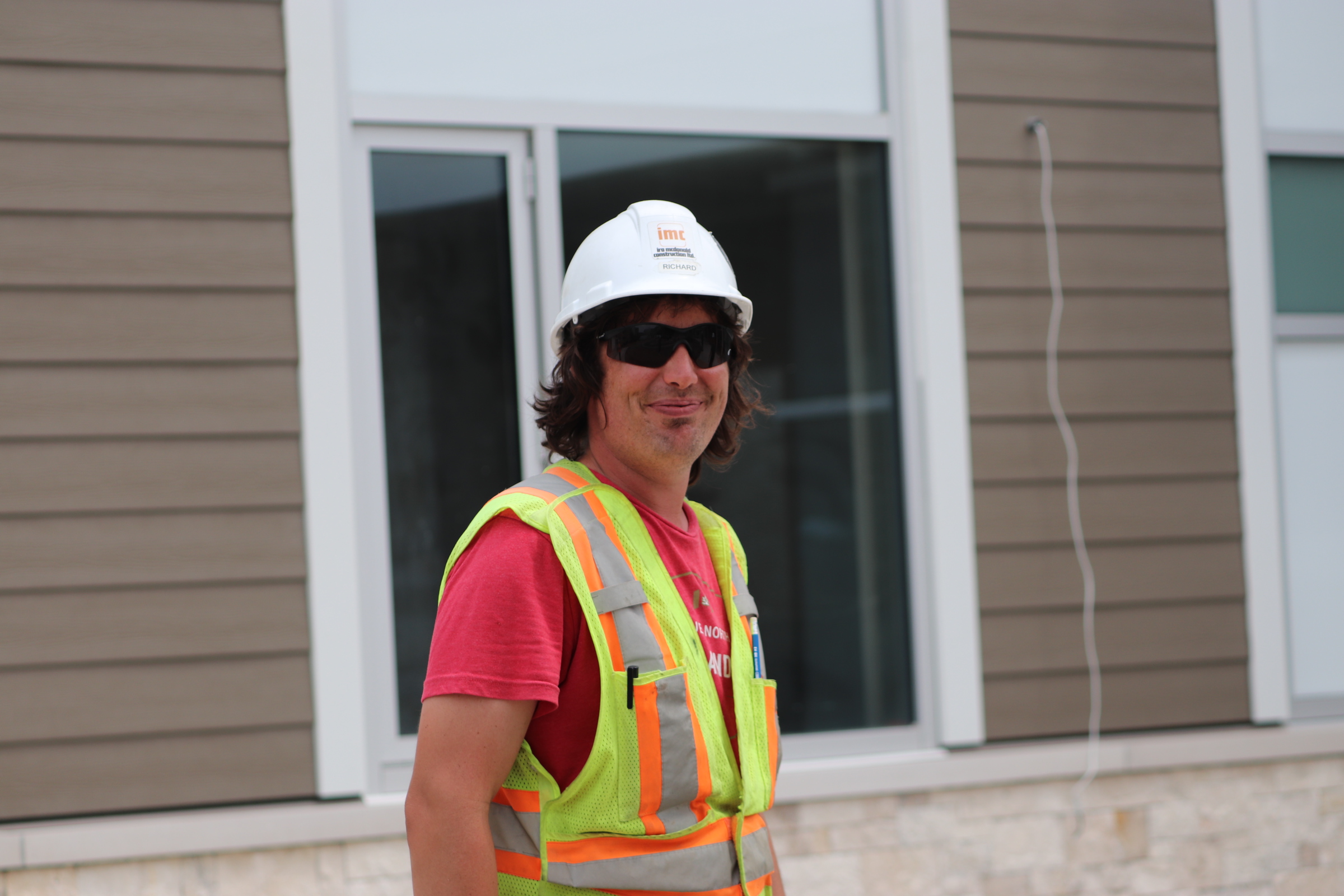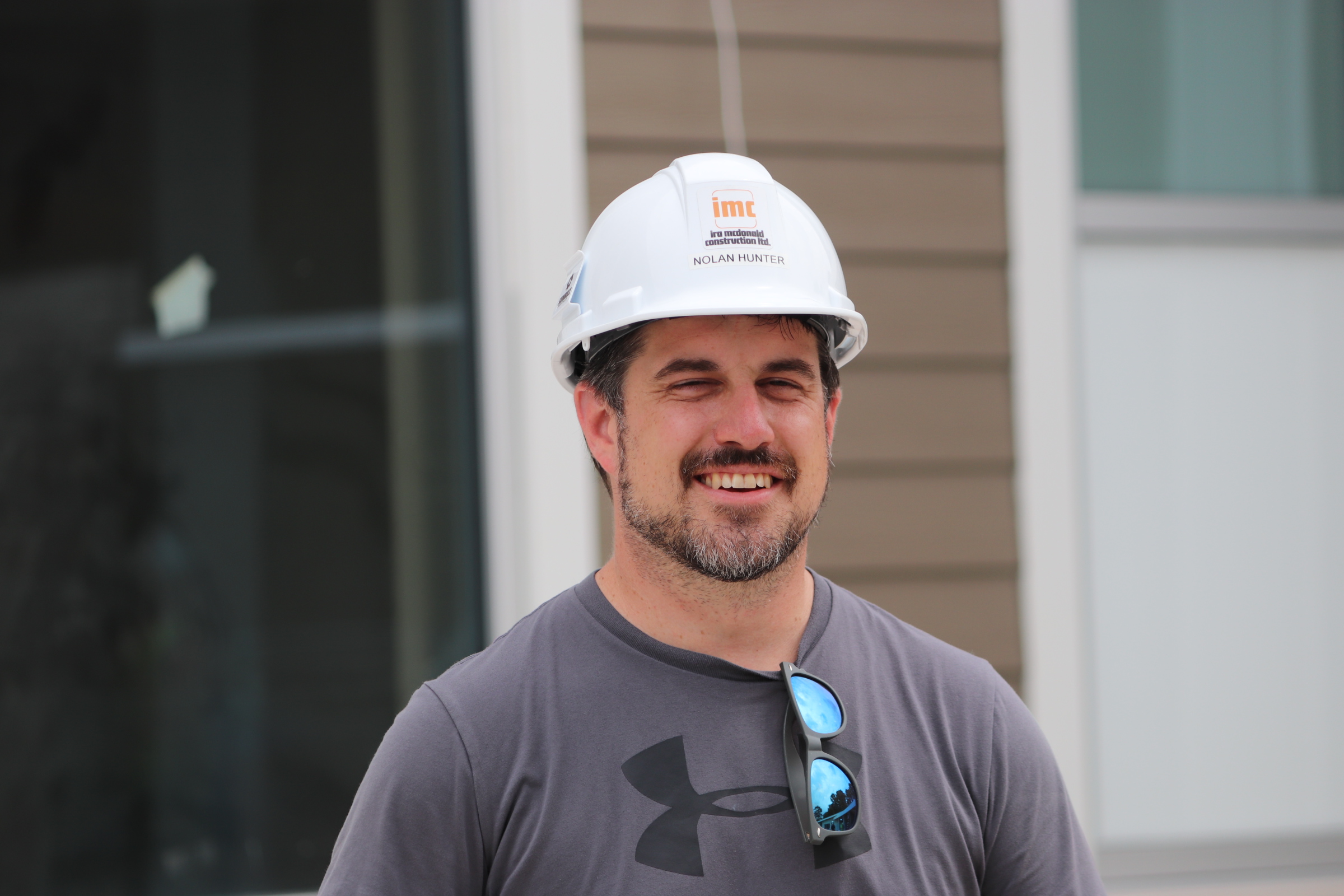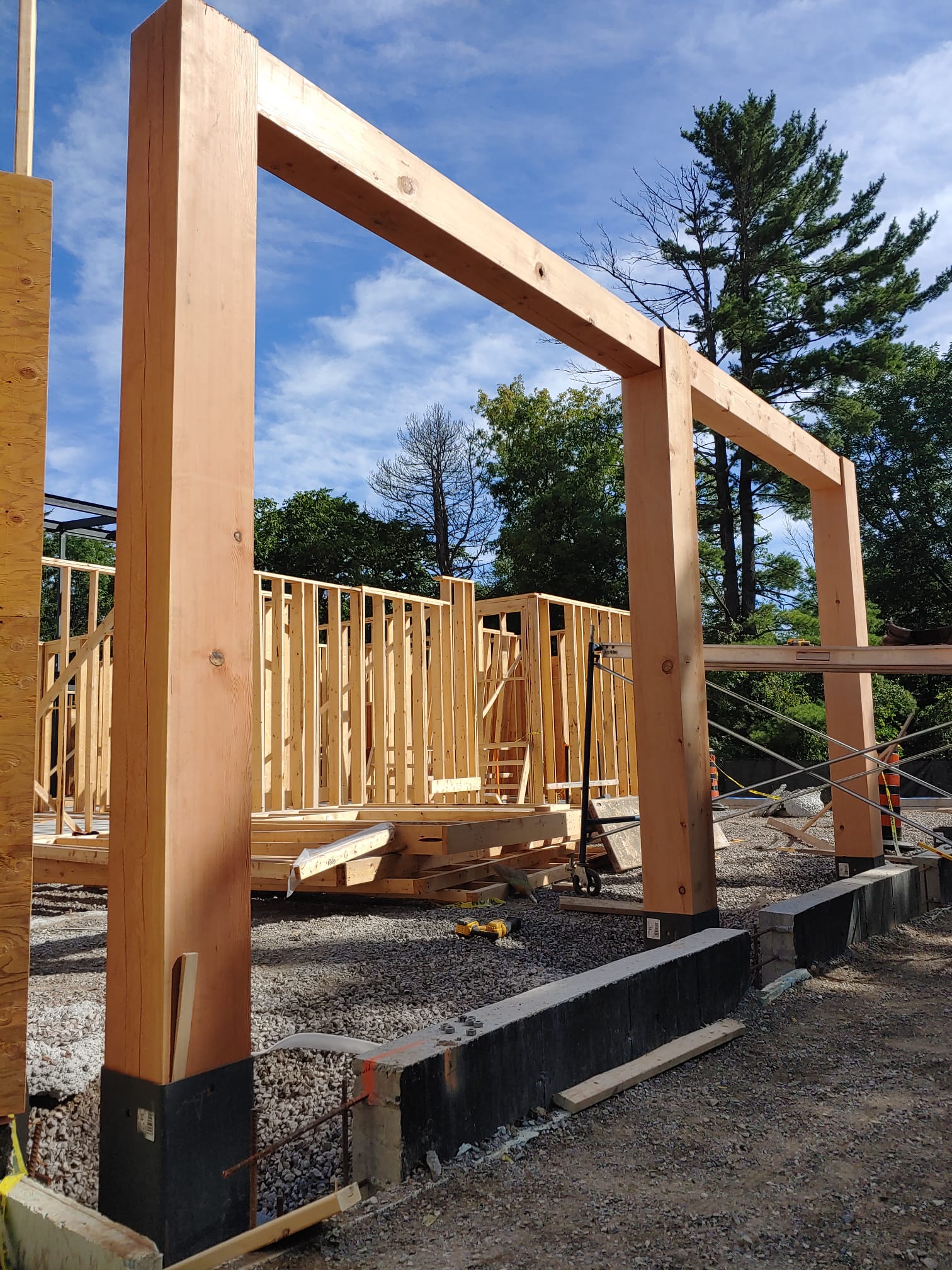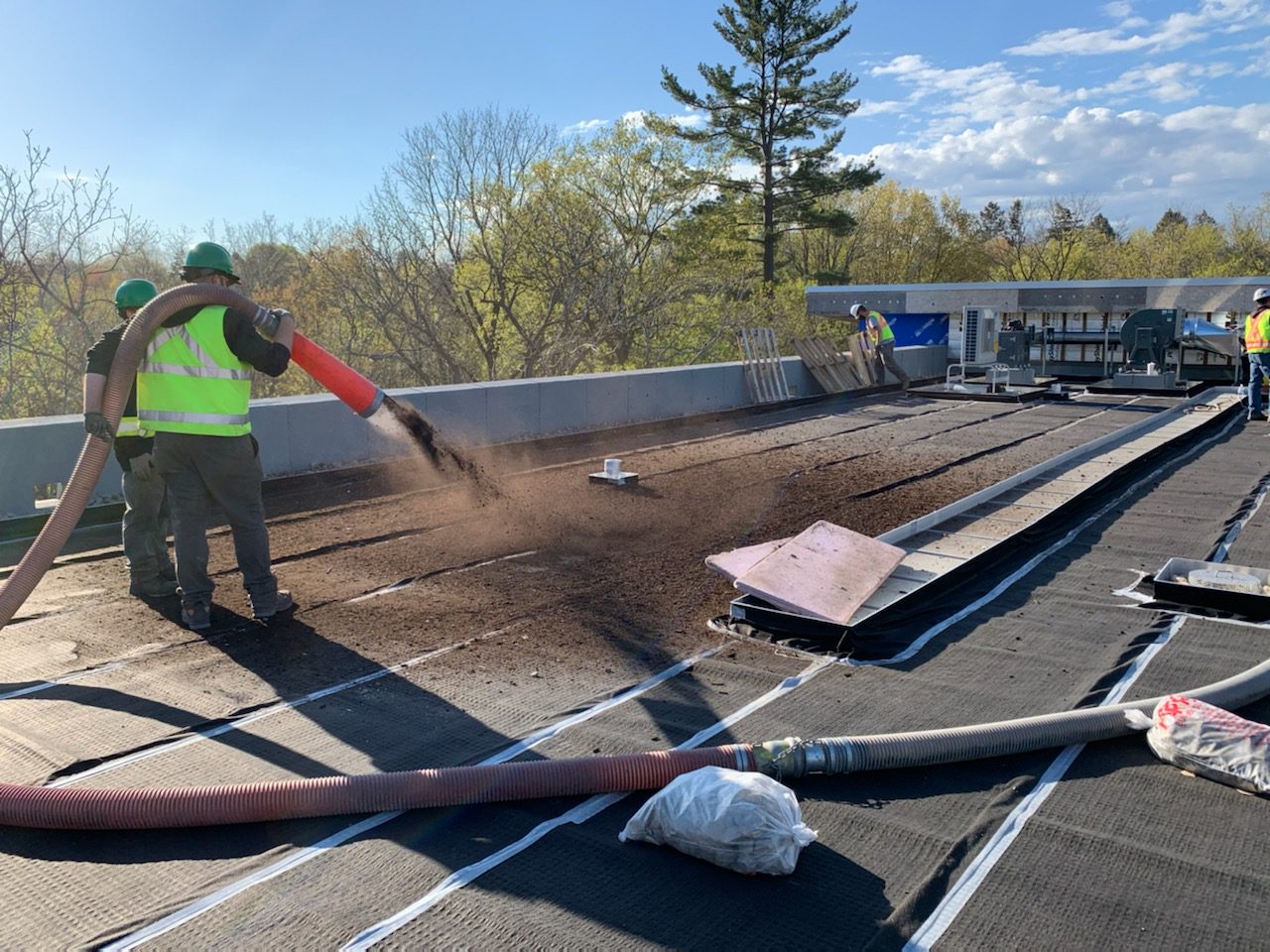 –
Ira McDonald Construction team at Margaret's Place Hospice
–
'Building Margaret's Place with skilled hands and passionate hearts.' 
Thanks to the tremendous work of Ira McDonald Construction and its team's commitment and passion for this project, Margaret's Place Hospice is only weeks away from completion. Averaging around 35 workers a day on-site and seeing over 50 trades and sub-trades in the past year, construction prevailed throughout the COVID-19 pandemic.
With over 80 years of service to Hamilton and its surrounding communities, Ira McDonald is a leader in transforming the spaces we live and work in. The local firms' values of Integrity, Respect and Accountability breathe through its work, helping bring a grand project like Margaret's Place to life.
Serving a community need
Ira McDonald has been integral in the evolution of our campus with its involvement in several major redevelopment projects, and now, the expansion to hospice. Given the firm's experience in healthcare development and its connection to the community, the Villa brought the vision to Ira McDonald in 2016. The team was naturally drawn to the project.
"The Dundas and West Hamilton area are underserved in hospice and end-of-life care services," says Ron Worrall, Vice President, Ira McDonald Construction. "Our team believed we had the experience and craftsmanship to turn what St. Joseph's Villa had envisioned into a reality."
The teams' passion for this project was apparent from the beginning, and their vision for this home and its impact on the surrounding community aligned perfectly with the Villa's. It was about constructing a facility that serves everyone who will enter it, from staff and volunteers to the residents and families facing the most challenging days of their lives. This home had to be a place of calm and comfort to care for all these people.
Preserving and protecting Spring Creek Ravine
When St. Joseph's Villa awarded the contract to Ira McDonald, it was time to get straight to work. The team worked closely with mcCallumSather's architectural team to execute the superb design it had laid before them. Having the hospice situated on the edge of Spring Creek Ravine meant the primary consideration was environmental preservation and how the hospice's interior could reflect these natural elements.
"Capturing the feel of the ravine meant protecting it through the build," says Ron. "We worked closely with the Conservation Authority to ensure we minimized any potential impact and left the ravine unbothered."
As a result of this conscious construction, families who enter Margaret's Place Hospice will be able to find peace and serenity in their surroundings and enjoy the sights and sounds of the earth. They will also get to enjoy visiting with the family of deer who graze the greenery daily at their back doors, as well as the many other animals who call Spring Creek Ravine their home.
Forever a part of their legacy
Achieving what Ira McDonald has in the build of Margaret's Place Hospice is no small feat. The talented workers and managers have built a world-class hospice, executing every detail that makes the hospice special.
"A project of this magnitude can only be achieved by a team who truly cares about their work," says Ron. "Everyone who stepped foot on the construction site – from the Ira McDonald crew to our suppliers, partners and contractors – was so passionate about making this hospice everything we dreamed it to be for the community."
Site superintendent, Craig Leaist, was amongst the few at the job site day in and day out, from the start of the project to the very end. His passion for this project, leadership and attention to detail has been integral to the craftmanship at Margaret's Place.
Born and raised in Hamilton, Craig has worked on dozens of renowned buildings in the city.
"There's nothing more fulfilling in a career than being involved with a project that will have such a meaningful impact in your own community," Craig says. "This community has given me everything to pursue what I love; to be able to give back with a vital community need is tremendously rewarding."
"I'm so proud of our team and everyone involved in Margaret's Place," says Ron. "We've all come together, in a year of uncertainty, to build a home that will impact so many lives in the years to come. This will forever be a part of each workers' legacy in the community."
–
To Ron Worrall, Craig Leaist, everyone at Ira McDonald and the contractors involved, thank you! The dream of Margaret's Place has been brought to life through your expertise and mastery. You have made a mark on our community.
–
–Because of you, we have a Campus of Care! Your support goes toward making St. Joseph's Villa a better place for residents and their families, providing the necessary programs and services to enrich their lives. Give a Gift of Care today!
–
Margaret's Place Hospice update: